Mumbai based interior designer Ravnit Sharma believes that "For every house is built by someone but God is the builder of everything". She says "The design I like to create comes from my mind in a spiritual manner. I am not about the business of imposing a certain look or design or brand. For me there would be no challenge in that.
I respond to my client s' individuality through my god gifted creativity .I truly believe that Interior designing is a work of Almighty working through me." In the end says Ravnit "It is a creative part of the designing process which I find most soul satisfying. I rejoice to see when my client s' persona shines through on a project and their homes becomes an extension of their life style."
Plus One Interiors (Interior Design Company, Since 1999)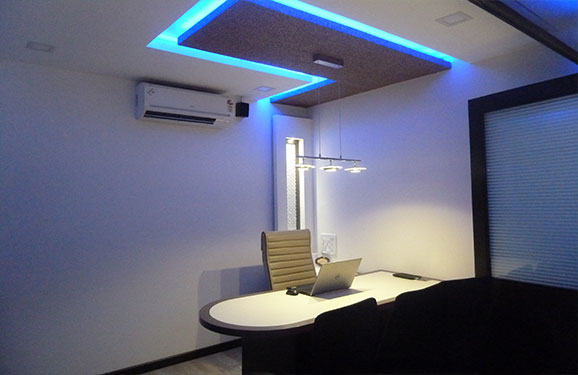 "Plus One Interiors" is an interior design company in Mumbai transforms the essence of ideas and visuals into forms, colours and textures. We believe that mesmerizing design reflect client's persona and style elements. We have a capability to stay abreast in interior design business integrated with the creativity and ideas of our experienced professionals. From 2007 we have achieved prominence in creating sophisticated ambience for our clients..
The Interior Design Company is synchronized by leading interior designer "Ravnit Kaur Sharma" with her crew of qualified interior designers and managers. She firmly believes, "For every house is built by someone, but God is the builder of everything". She says, The design I like to create comes from my mind in a spiritual manner. I rejoice when my client's persona shines through in a project and their home becomes an extension of their lifestyle".
We offer our services to celebrities, industrialist and commercial clients with comprehensive and aesthetic solutions to their variable needs. We assure to provide superior quality services as per taste, preference and budget of our clients. We received eclectic acclaim as provider of interior designing services for residential and commercial office project. Whether it is esteemed office, luxury home, casual café or a prestigious restaurant, our team of interior designers delivers their best services to our clients. One of our crucial responsibilities is to concentrate on all of the vital components in your home or business space. Our aim is to provide lucrative interior solutions with state-of-the-art technology.
Our services mainly refers to interior design activity where we provide proper plan, aesthetics design, interior fits outs, technology and utility management that adds value to the space with peaceful ambience. We are committed to quality design without boundaries. Our interior designer reveals unmatched modern designs for bedroom, bathroom, kitchens and living areas.
We invite you to experience our passion for design.